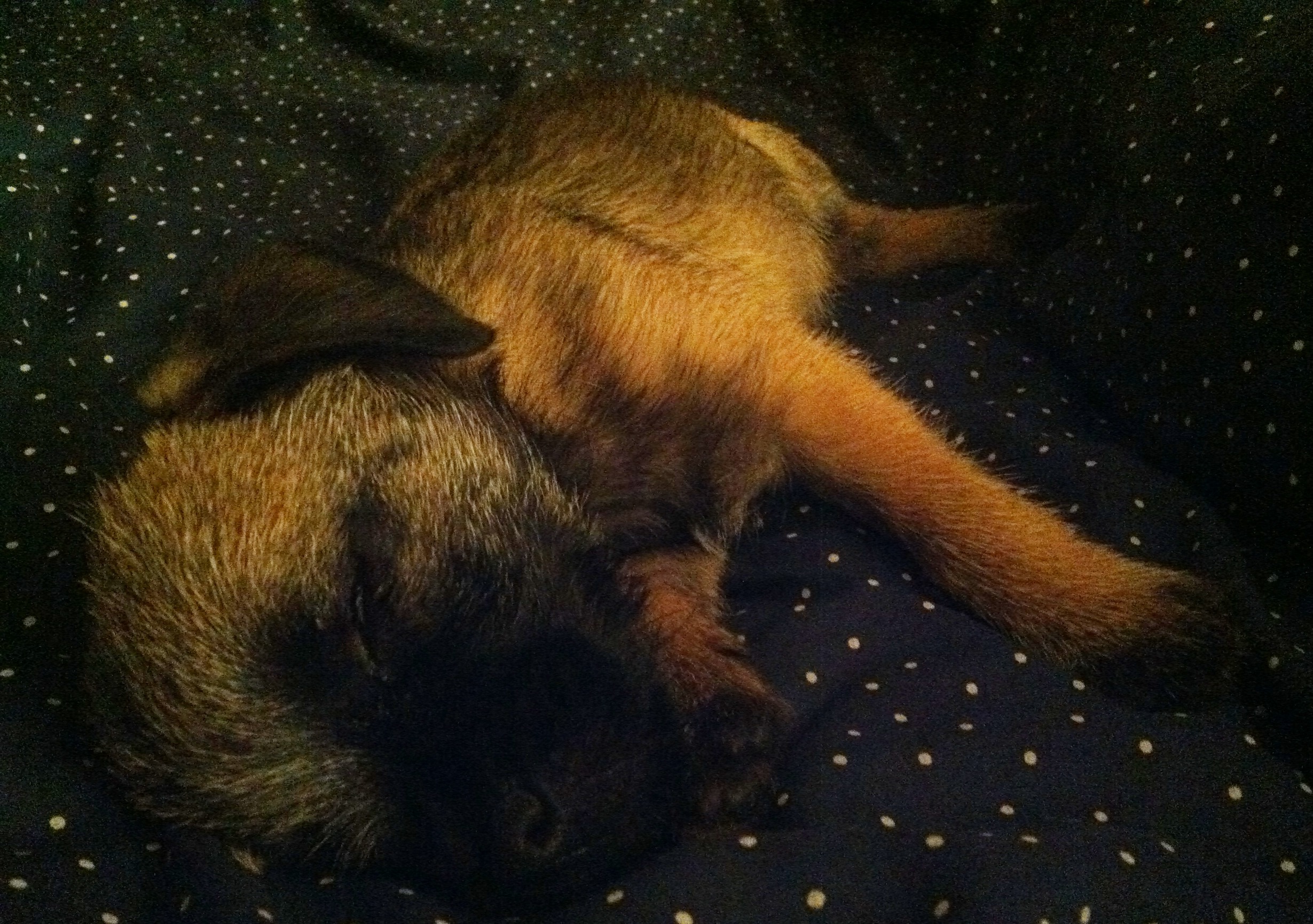 Some days blipping is not high on my mind. Shocking I know! So last minute frantic behaviour can result. Either that or I resort to the emergency cat blip…
Okay, so we had two cats, but they are now sadly swimming with the fishes. Living their tenth life. Singing with Elvis. Late. No more.
So where does the emergency cat blip come from? Not a problem! Get a dog!
Today Maisie was given her first vaccination. All went well, she likes the vet, and she got a free frisbee! But now she is worn out.
Maisie says goodnight!