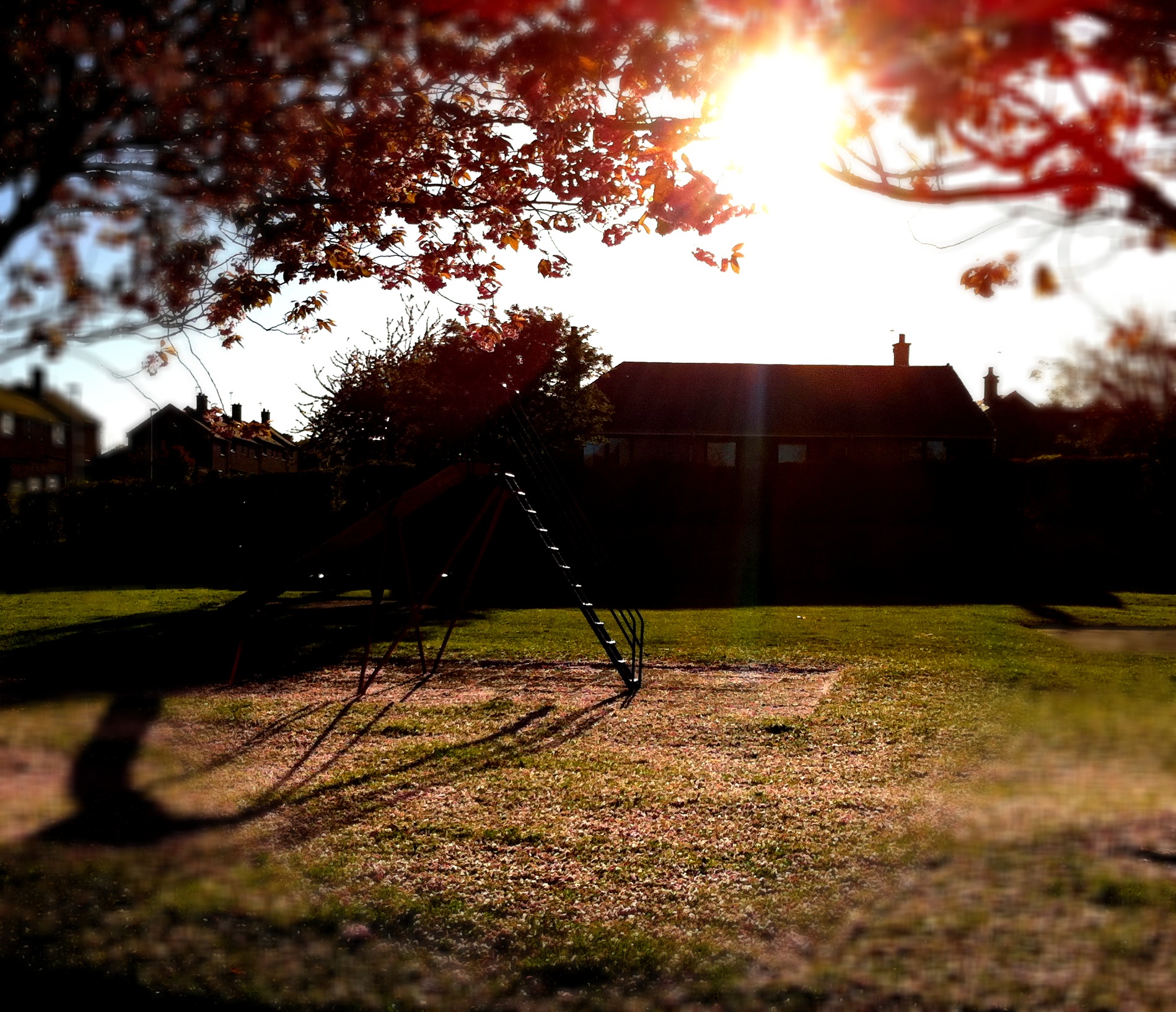 Walked the dogs today. Often pass this park, with chute and swings. Layered with blossom, in the evening sun after a day of rain, it looked peaceful. Reminded me of days gone by, as a kid playing in similar parks around my home.
And then I thought… how rare it is that I actually see kids playing here. Teenagers sometimes sit and chat, and the odd grandparent takes their offspring's offspring. But parks used to always be busy. Kids at play.
Is this the effect of our information age? Or perhaps society's fear by proxy? Whatever it is, this peaceful park feels a little melancholy because of it.