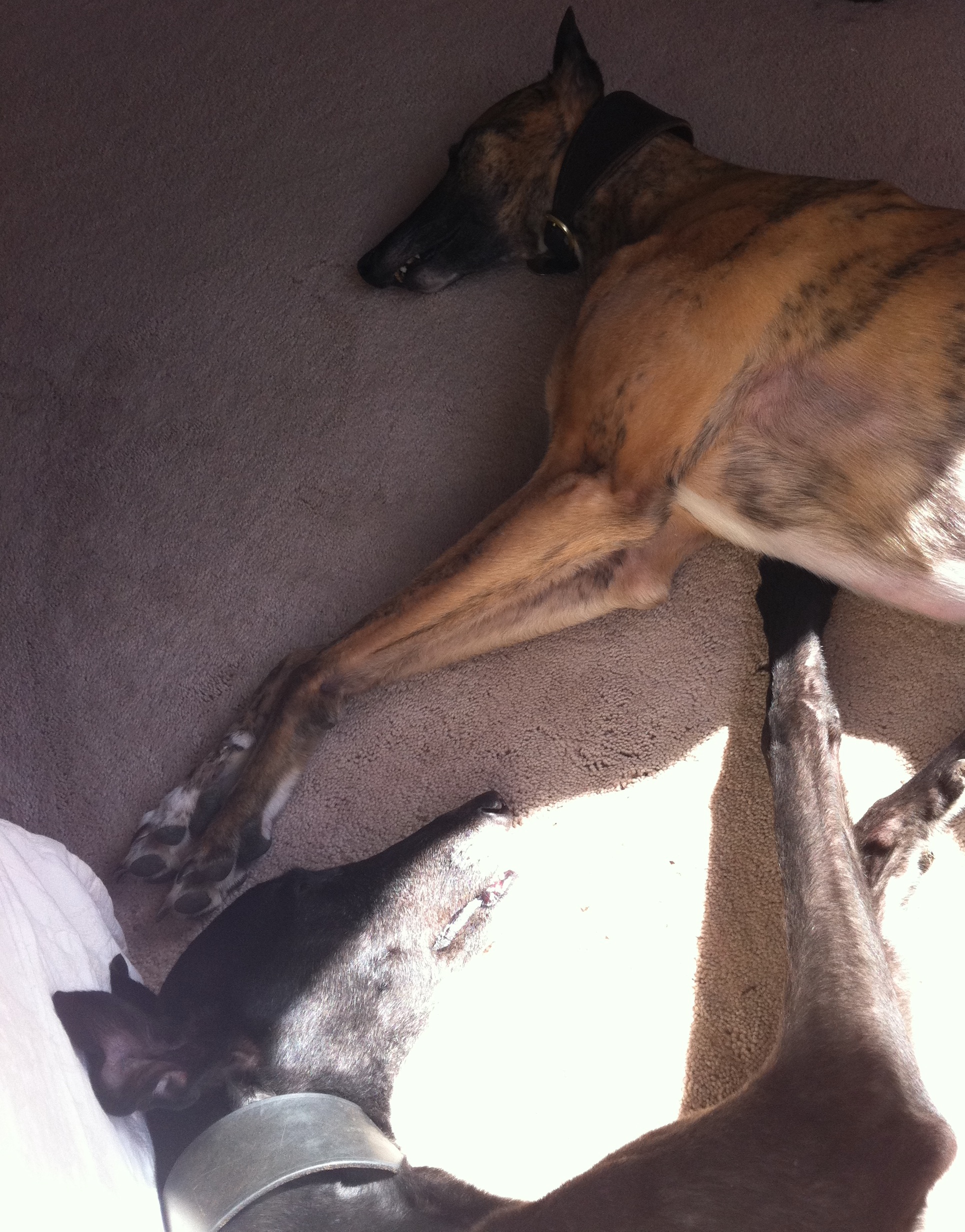 When at home with their family, Greyhounds don't typically do hypertension.
A little bit of sunshine, and the hounds are keen to join me in my holiday spirit!
Visited the bodyshop today. Now just need insurance company to agree, parts to be ordered, repair to be done… wait… when will this be done? A well, time to relax some more!